We celebrated our Little Mr. Fix It last Saturday with a very happy birthday party!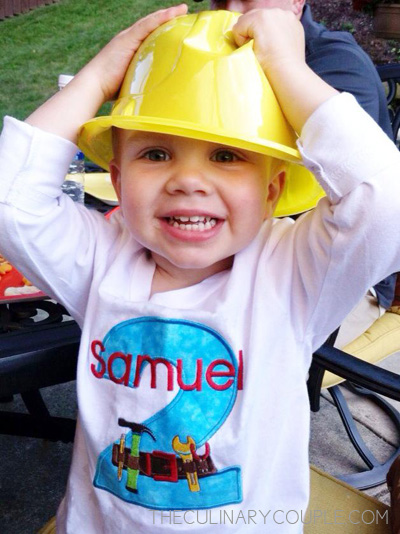 I incorporated Sam's favorite things into the party decor: tools, hard hats, balloons, and cupcakes. Or, as he calls them, "happy cakes."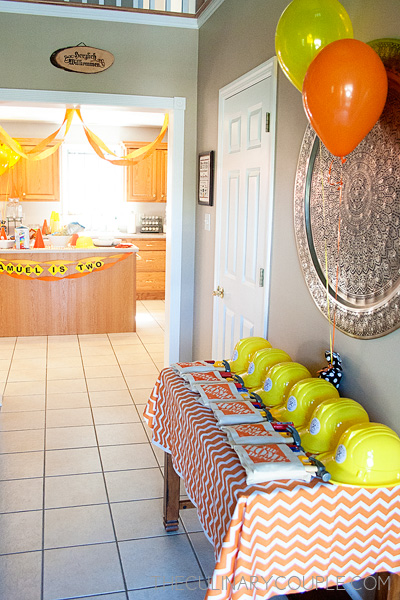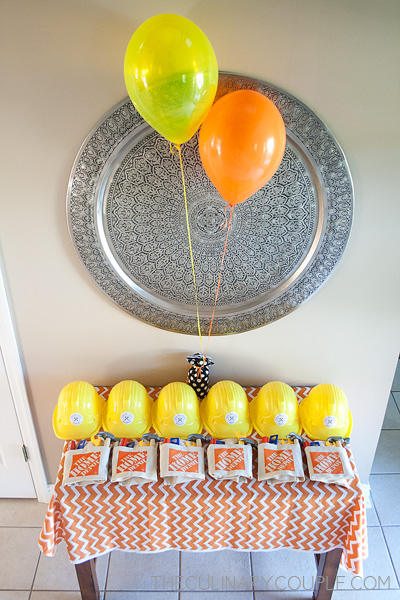 Each little party guest received a tool belt filled with plastic tools and crayons, as well as a personalized hard hat. I had so much fun assembling these favors!
I created a few banners and decorated with crepe paper streamers and construction cones.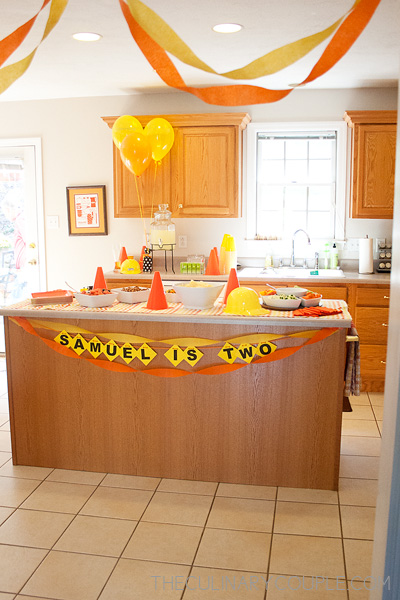 And I couldn't resist displaying a few of our favorite photos from the past two years.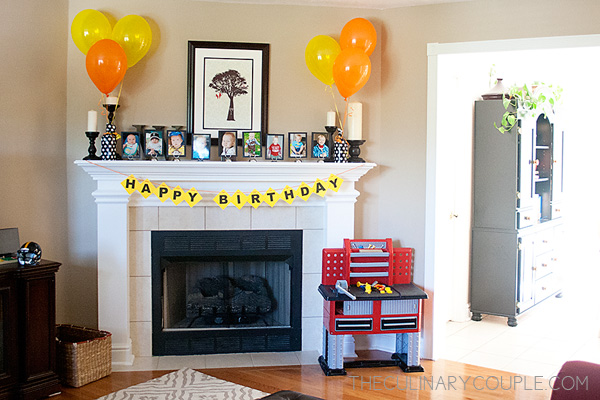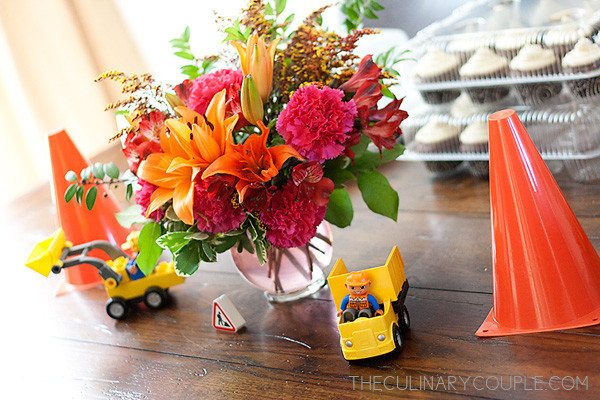 I kept the snacks simple this year, too — fruits and veggies, chips and pretzels, and Goldfish. And a dessert table, of course.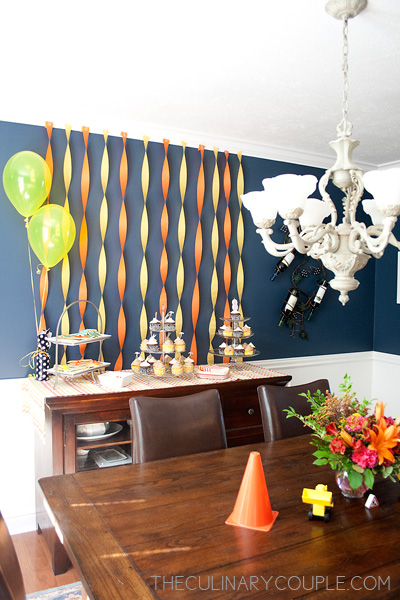 I baked yellow cupcakes with chocolate buttercream and chocolate cupcakes with vanilla buttercream. So easy and so good!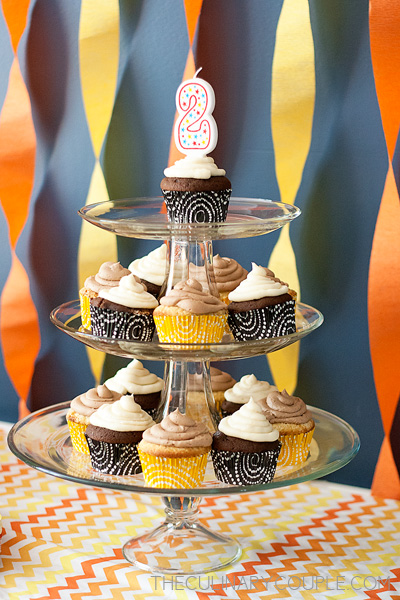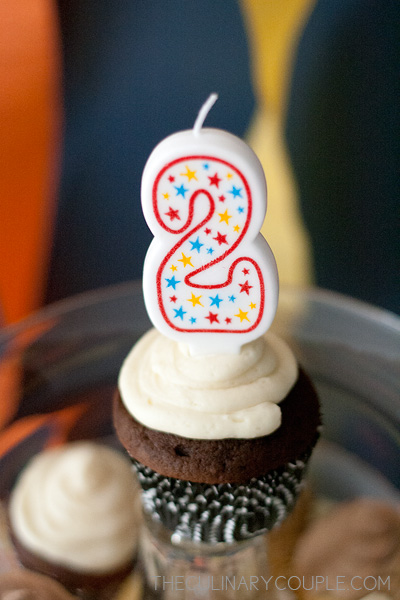 And a few of them were adorned with tiny tools to fit the theme.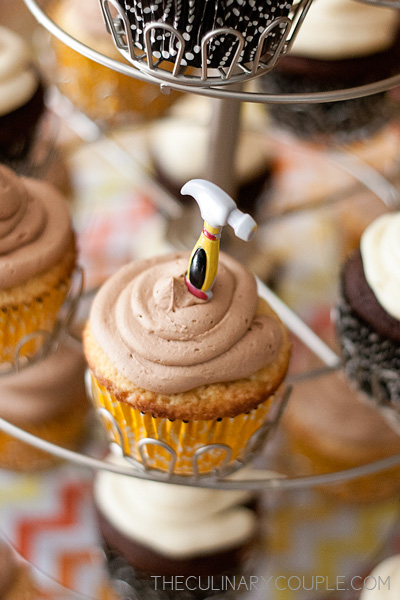 I also baked a batch of sugar cookies and decorated them to look like tools. I was quite nervous about how they would look and taste. But they were a hit!
Fortunately, we had perfect weather that day and set up most of the activities outdoors: cardboard boxes to color and construct.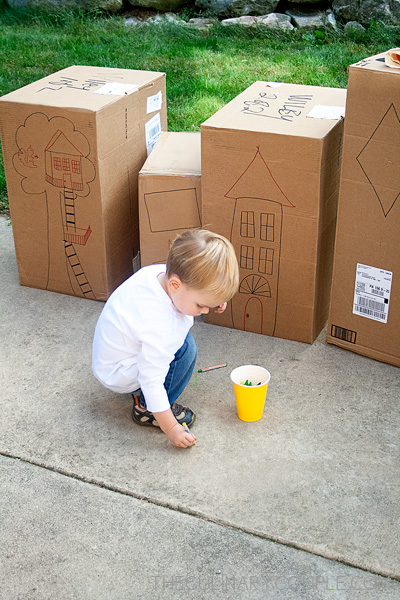 And a sand table filled with trucks and shovels.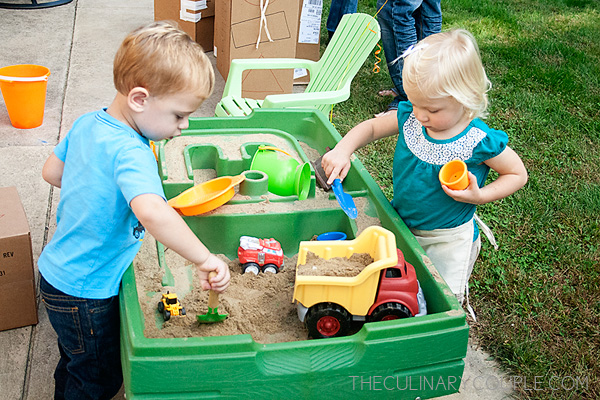 We also set out a few of Sam's bikes and balls, and the kids were perfectly entertained.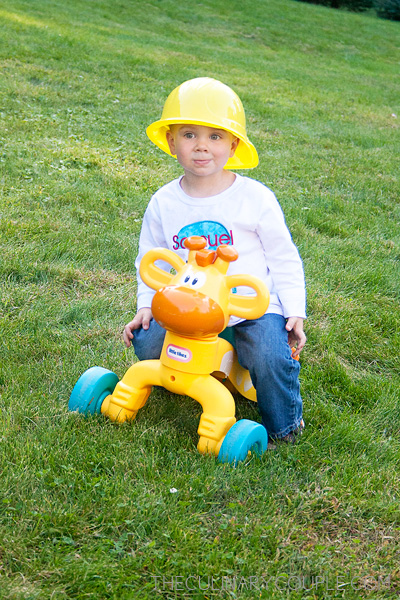 Just look at this cute crew! I would have loved to get a group photo with the tool belts and hard hats, but I'll consider this a great success.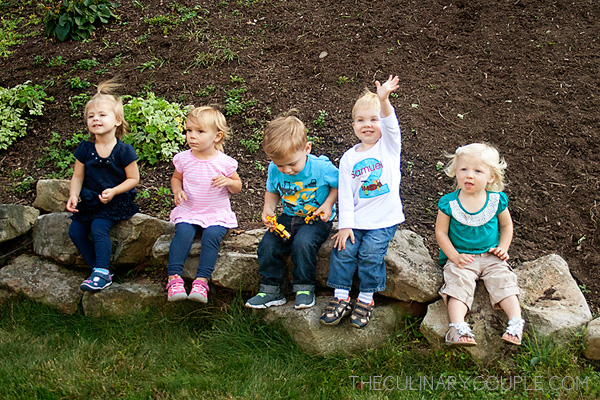 No surprise that our little ham posed for the camera and yelled "cheese!"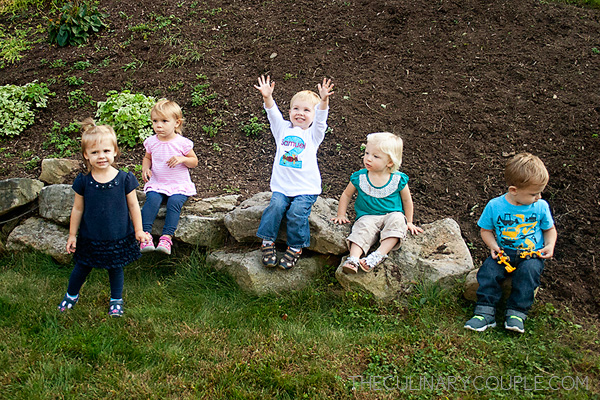 We sang "happy birthday" and watched our excited Sammy blow out his candle. (And did the same thing three more times later that night.)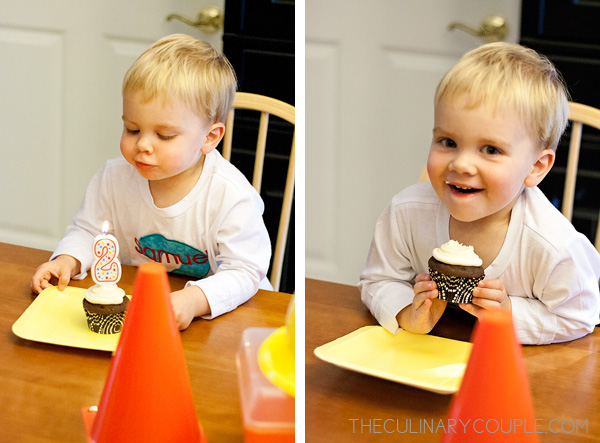 We were also lucky to celebrate with Sam's grandparents …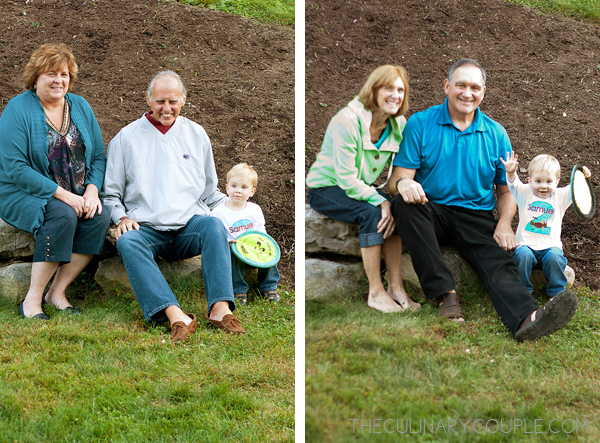 … and aunties!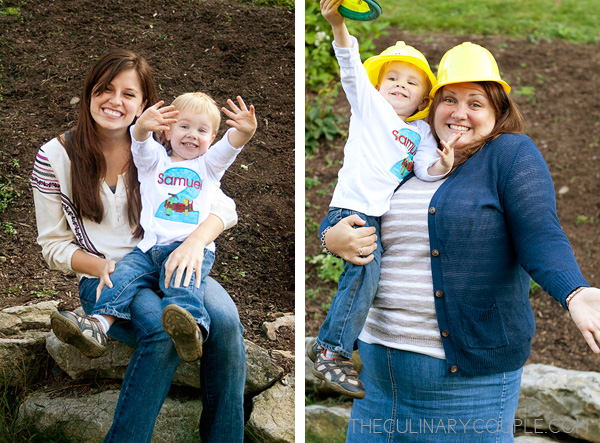 Gosh, we love this kid so much.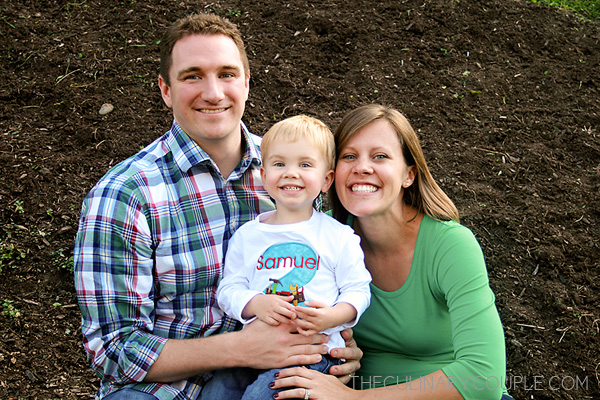 Happy party day, little buddy!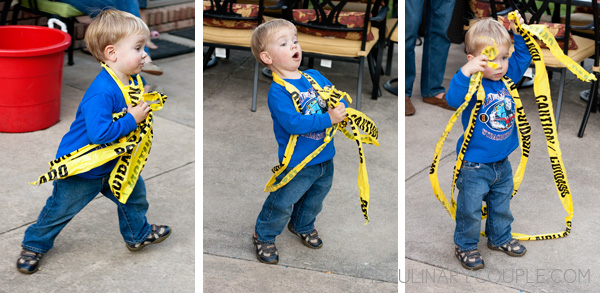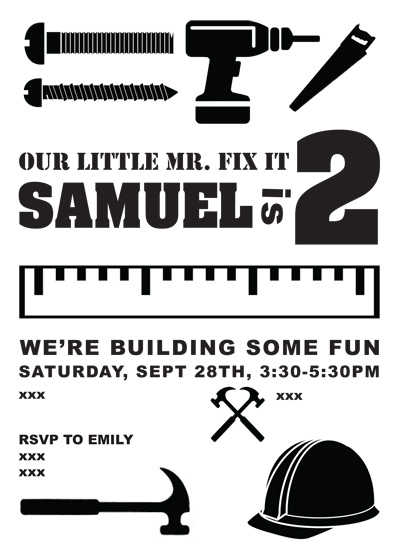 Party Details: