After an extra long drive to the airport (thanks to the Pittsburgh Marathon), two flights plus a three-hour layover in between, and another two hours in the car, we finally arrived at Oma's and Opa's house in Huntsville, AL. But all of those hours were well worth it. Sam and I had a fantastic four days with family — and friends, too!
Sam doesn't get to see his cousins nearly enough. In fact, the last time we had the three boys together was last June. Sean is now eleven, and he is growing into such a sweet and thoughtful young gentleman. And Jackson, who turned five earlier this year, is a little spitfire. Just like Sam!
We took the younger two to the playground one morning and played hide-and-seek and follow-the-leader. Of course, Sam tried to do everything Jackson did. We had to suggest a few times that Jackson wait until Sam wasn't watching before he jumped off the tire or went down the sliding board head first.
When we got home, the kiddos enjoyed ice pops on the back porch. Of course, every afternoon after that, Sam begged to open the freezer so he could have another. And another. And another. And every time, he instructed us to sit in the same spot as that first time. One day, though, Jackson wanted to sit by himself on the opposite side of the porch. What did Sam do? Dragged his chair across the cement to sit beside his cousin. Jackson asked, "Why does he have to do everything I do?" And I said, "Because you're the cool big cousin."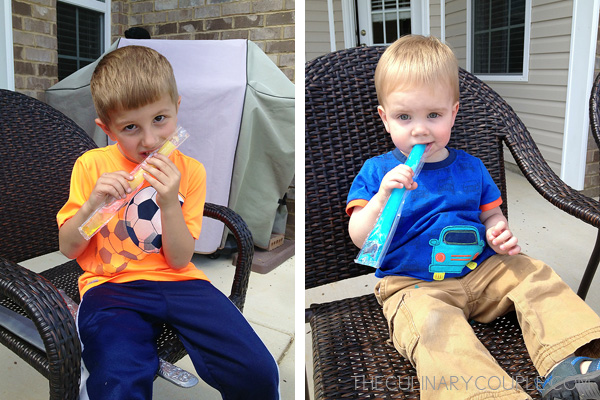 Fortunately, Nick's parents saved all the best toys from their kids' childhoods — some date back nearly 40 years! So Sam had plenty to do during our visit. Although I think his (and Jackson's) favorite activity was wrestling with Opa! I'm pretty sure Dan slept for three days after we left.
One afternoon, while Sam was sleeping, my mother-in-law took me to "the secret place." Carol has been talking about this spot since they moved to Alabama, and I was thrilled to finally see it. This picture does not do it justice. Think fairytale garden in the middle of the forest. The landscaping was immaculate and full of so many different colors and textures. Carol says it looks different every time she visits.

On our final full day in Huntsville, we met our dear friends Anna and Ryan at the Botanical Gardens. We have not seen them since they left Altoona two years ago and, well, a lot has happened since then! Namely one Sam and one Lila.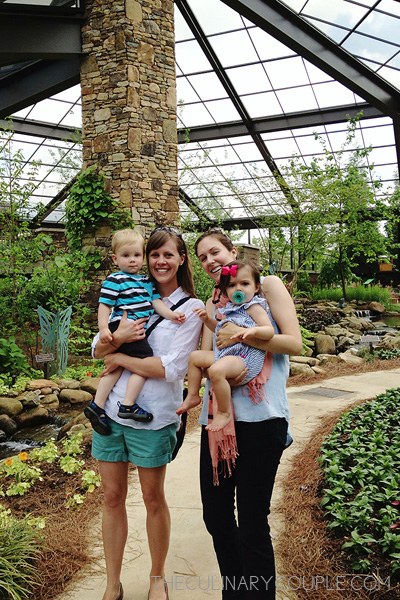 It was so fun to see Anna and Ryan as parents. And Lila is such a sweetheart! I do believe Sam was mesmerized by her beautiful dark eyes.
The Botanical Gardens was the perfect place to take our toddlers. Sam especially loved the splash pools. I wonder if we can put one of these in our backyard?
It is so wonderful when family and friends move to the same town!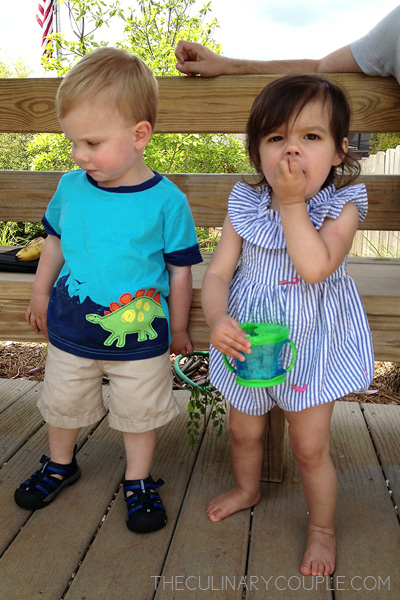 Thank you, Dan and Carol (and BJ and Megan, too!) for a wonderful visit. Since Sam was such a good little travel buddy, we're already looking forward to planning our next trip! (More to come on traveling alone with a toddler.)