Really, every day is sweet with these two in my life.
So how did we celebrate Sammy's first Valentine's Day? With lots of treats, of course.

Although it was apples and pears and carrots for the little guy. But he didn't seem to mind.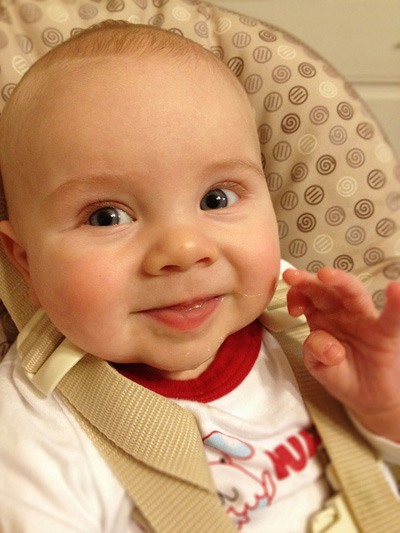 We promised to give him double chocolate next year.
Happy Valentine's Day from our little family to yours!