Today I'm excited to link up with some of my favorite bloggers for their series: "Oh What Fun It Is To … "
There will be a new theme and a new hostess each day this week. Nina is kicking things off today with tips for entertaining during the holidays. And away we go!
Nick and I love to entertain — especially during December — despite our small space. We live in a two-bedroom townhouse, which is cozy, but not conducive to crowds. We can barely fit six guests around our dining room table. And we have limited counter space to display platters of food and rows of cocktail glasses. That doesn't stop us from playing host and hostess, though!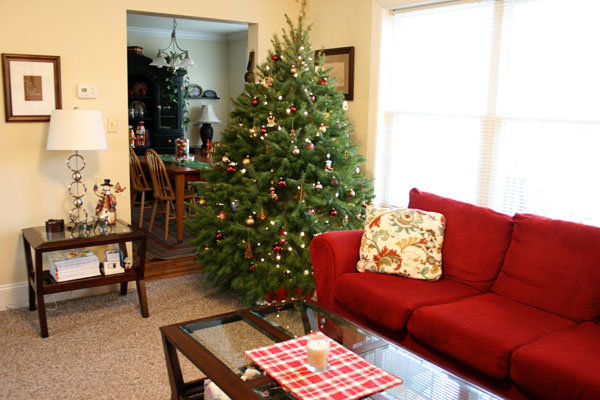 Here are a few tips for entertaining in a small space:
Adjust the temperature in your home before guests arrive. You don't want them to overheat in your cozy quarters. Related: dress yourself and your family appropriately.
Encourage mingling by arranging chairs in the living room and placing coasters and napkins on the coffee table.
Keep hors d'oeuvres simple to conserve counter space. Try bowls of mixed nuts and a cheese tray of Camembert with fig jelly or sharp cheddar with honey mustard.
Prep the meal ahead of time to avoid colliding with guests in your kitchen. Consider these make-ahead dishes: Sweet Potato and Apple Soup; Boeuf Bourguignon; Hearty Lasagna.
Invest in folding chairs. We like these from Target. They're classy, comfortable, and affordable.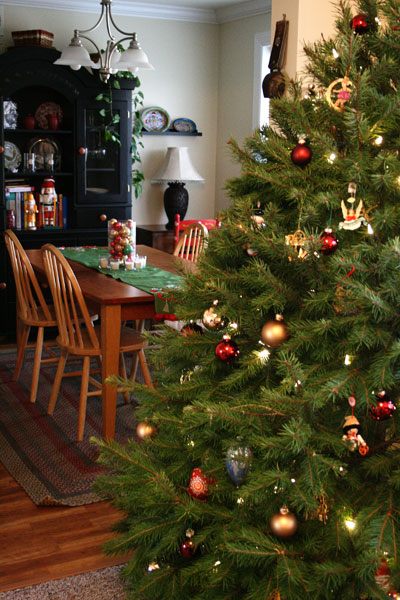 Another "small" feature that we have to consider? Our 11-week old baby boy. He's a sweetheart, but he sometimes makes it difficult to chop vegetables and frost cupcakes. So invite a good friend or family member over early to hang out with the little one. He/she won't mind the extra snuggle time, and you'll have both hands free to finish preparations!
It's true that our dinner parties are sometimes boisterous, but they are always delicious.
What tips do you have for entertaining in a small space? Don't forget to link up today with According to Nina. And check out Duchess of Fork tomorrow as she hosts my favorite theme of the week: "Oh What Fun It Is To … Cook!"