I never noticed how little gender neutral nursery decor is available until we started the search for Peanut's room. And it's not just shades of pink or blue; it's flowers and butterflies or trains and trucks. Even stripes and polka dots started to take on masculine or feminine qualities in my mind.
And then we discovered Carousel Designs, which allows you to customize your bedding with colors and patterns of your choice. We're so pleased with what we chose! Take a look: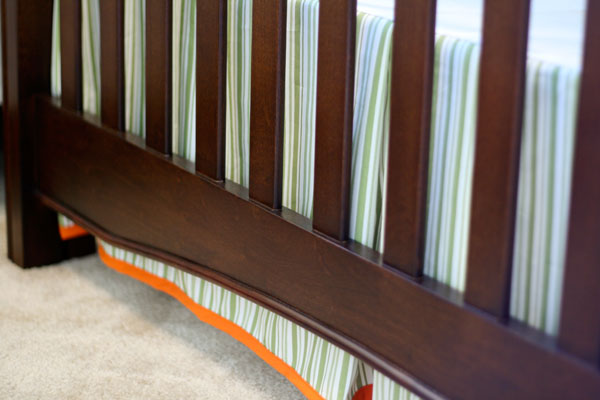 The sage stripes and subtle orange border look pretty nice with the chocolate finish on the crib, don't you think?
Here's another peek: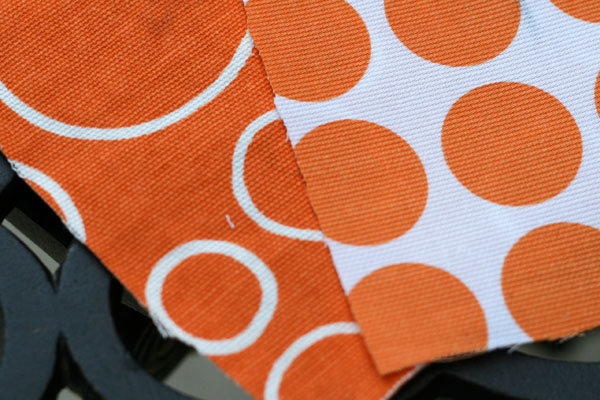 We decided to keep our queen size guest bed in the nursery because we only have two bedrooms and expect some guests in September. This means that there is just barely enough room for the bed, the crib, the dresser, and the glider. Know how we made it fit? Nick had to remove the closet door. So, naturally, I now have to make a curtain to hang in the doorway. And a set for the windows, too. See fabric samples above.
We're also planning to incorporate turquoise and yellow into the room. More details to come when we return from our road trip!