What to get for the third child? The one who is completely content with hand-me-downs, but deserves a few things to call her own.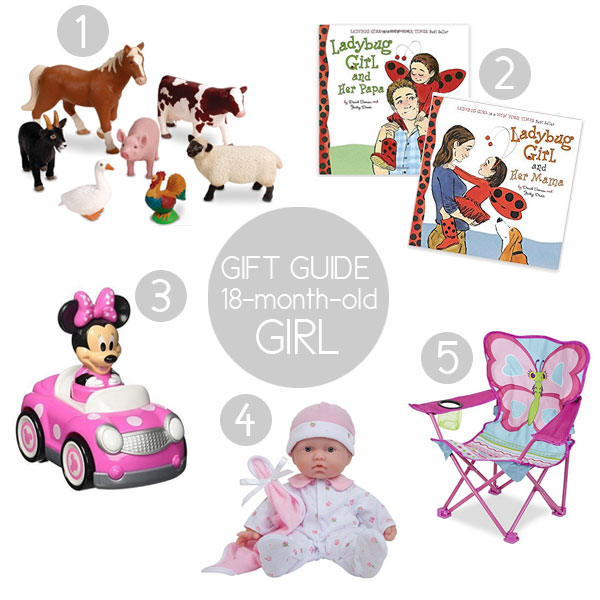 (1) Jumbo Farm Animals We have the dinosaurs and the jungle animals and LOVE them! Rexy has slept with Nora and accompanied her to show-and-tell. He has battled with the other dinosaurs on the living room rug. And the lion and tiger have been hunted and captured more times than I can count. Evie will be especially excited about the "moo" cow and "quack" duck from this set.
(2) Ladybug Girl and Her Mama and Ladybug Girl and Her Papa Our littlest is quite the bookworm. She falls asleep with at least four books in her bed every night. Ladybug Girl is one of her favorites, but I cringe every time I tuck her in with the beautiful hardcovers. Board books to the rescue!
(3) Minnie Mouse Car Evie also loves Minnie. (And Daniel and Peppa). And she loves cars. Perfect gift right here.
(4) Baby Doll "Baby" is one of her favorite words to say. And she is obsessed with her baby cousin. Now she will have her own (not one of Nora's, and certainly not another sibling) to nurture.
(5) Butterfly Chair Sam's Thomas the Train chair (which is 5 years old) has become a staple on our back deck. It is faded and torn, and Evie loves it, but it's definitely time to replace it.
(All links are Amazon affiliate links.)