It's very rare that I'm able to take a break from my motherly duties. But I thought my sister deserved a weekend without interruptions from a toddler and a baby. So I left the kiddos with my parents and led our caravan down to West Virginia for some fun!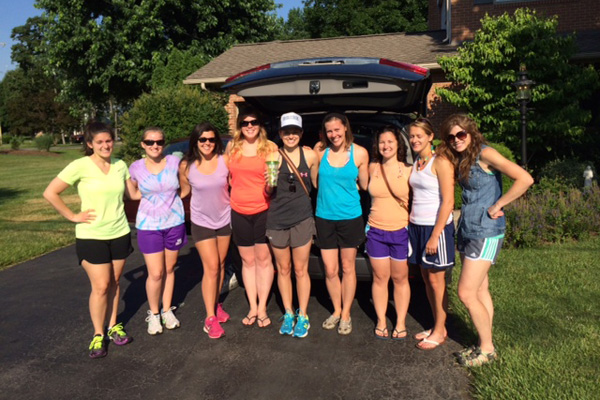 Laura requested not to spend her bachelorette party at the bars, so I organized a trip perfect for her — outdoor adventures and camping!
We started with a two-hour zip line tour that included seven zips, a sky bridge, and awesome views of West Virginia, Virginia, and Maryland (thanks, Harpers Ferry Adventure Center).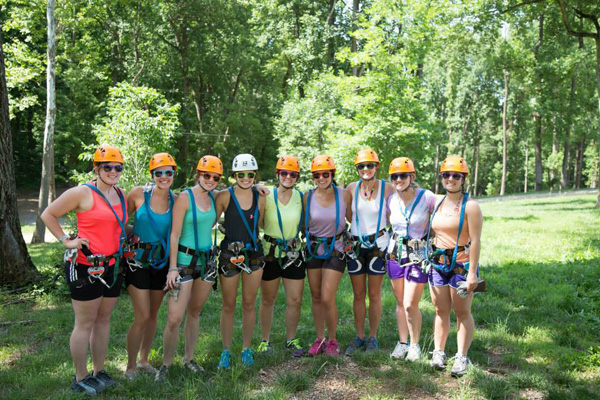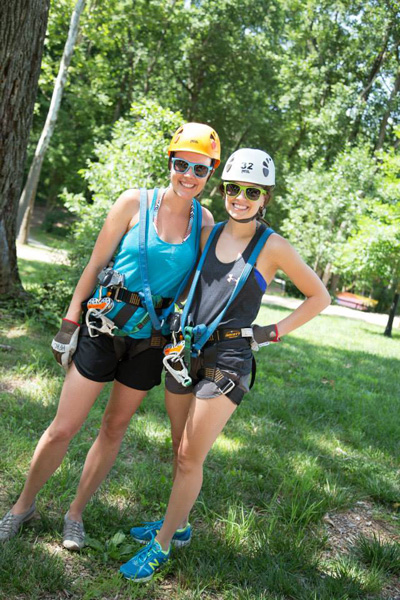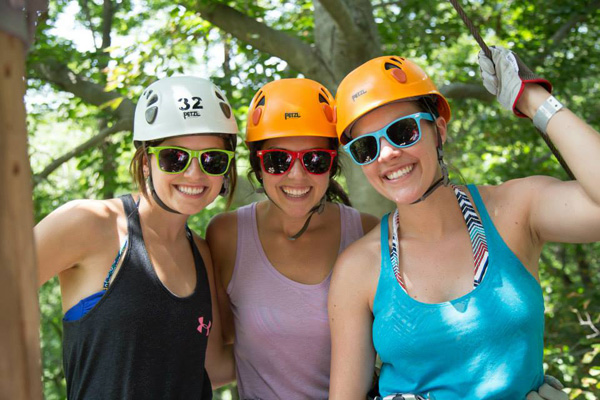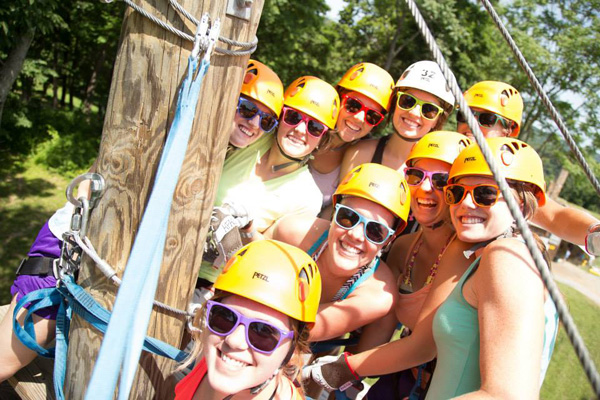 Next we hopped into tubes and floated down the Potomac River.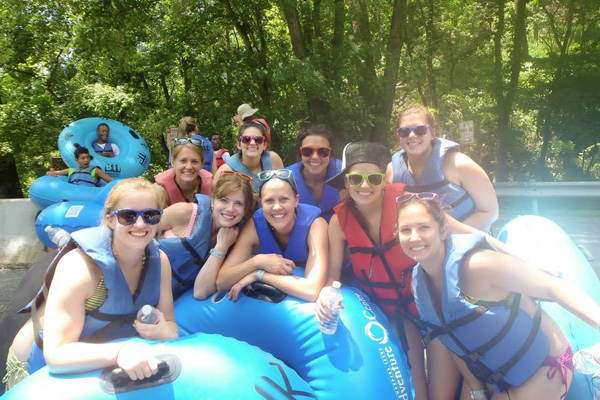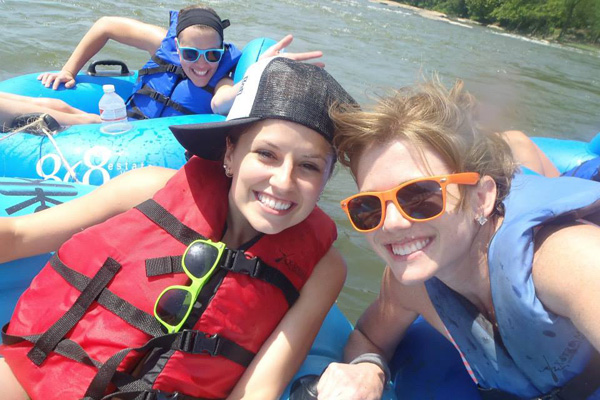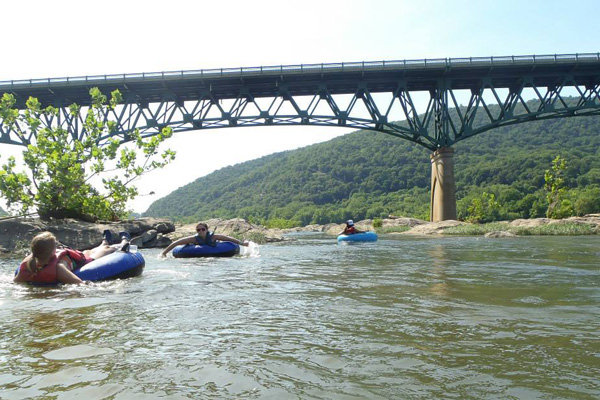 Then we packed up and headed to our treehouse in the woods! It was very rustic — no electricity, no running water. And Laura just loved it.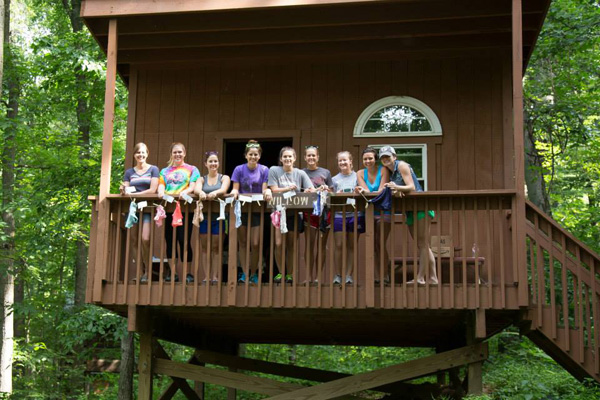 Before we set up camp, we enjoyed a lovely dinner at The Main Cup in nearby Middletown, MD.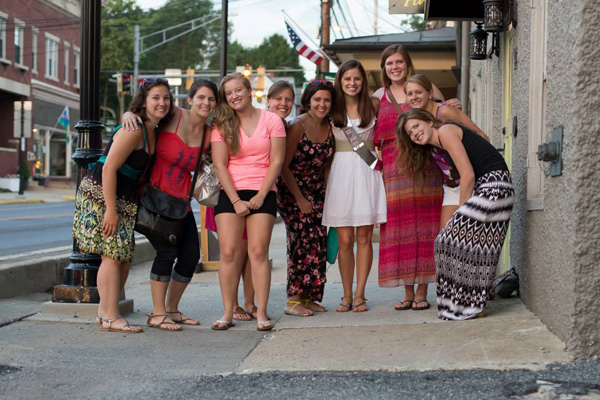 The weather was perfect, and the bride-to-be had a blast!