The holidays have come and gone. The Christmas decorations have been put away until next year. Our suitcase is packed. And your room is ready! I've been feeling Braxton Hicks for about a week now (which I never had with Sam), and I was convinced at least three times that I was going into labor. Daddy and Sammy have been running around the house chanting: "Baby sister, time to come out and play!" Though I suspect your big brother thinks a playmate is going to pop out of Mommy's belly.
Yes, we are all very excited to meet you, sweet girl.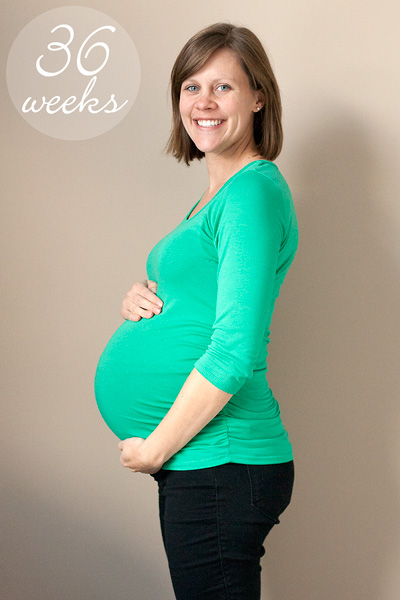 Fortunately, the past three weeks have been much more comfortable than the previous three weeks. Perhaps it was the excitement of the holidays, or maybe it's just Momma's nesting instinct in full swing, but I've had so much energy. I've prepared freezer meals, baked dozens of cookies, washed and folded five loads of itty bitty pink clothing, cleaned every corner of the house, and sanitized all of Sam's toys. My feet hurt and my lower back aches at the end of every day, but it's tolerable. And worth it.
And now we wait. I almost forgot what it felt like to wait. To have no control over when you choose to arrive. So. Much. Anticipation.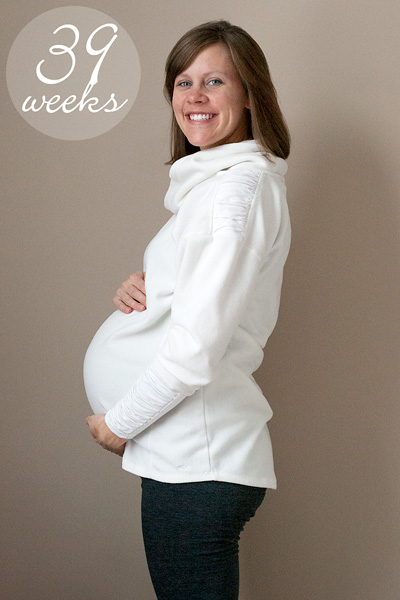 But we want you to come when you're ready. So keep on enjoying that cozy, quiet space. Because when you get here, we will party!