After just three days back in Pennsylvania following our trip to Michigan, we were on the road again. This time we drove northeast to Massachusetts for the wedding of one of my best girlfriends.
We could have traveled by plane, but because we do not live within 100 miles of a decent airport, we figured the highway would be the easier way. Plus it allowed us to extend the trip to include an extra night in Boston.
We arrived at the Marriott at Copley Place on Thursday evening. We quickly freshened up and jumped on the T bound for the North End.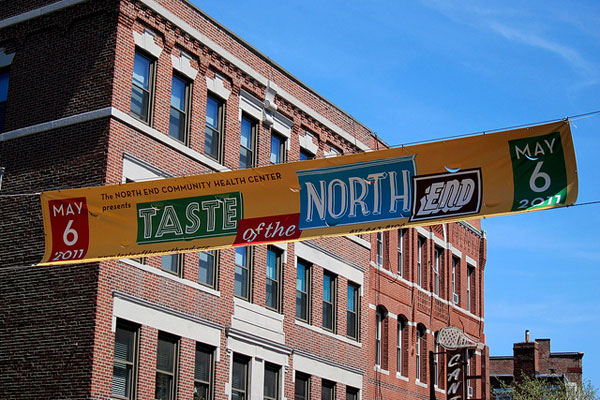 There we encountered a neighborhood full of Italian cafes and trattorias, bakeries and gelaterias. And although we were intrigued by the crowd waiting outside of Giacomo's, we chose to dine at the quaint Piccola Venezia.
Nick ordered the sausage cacciatore with mushrooms, peppers, and onions in a sweet marinara sauce. And I had the lobster ravioli topped with shrimp in a cream plum tomato sauce. Both were house specialties, huge portions, and quite satisfying — Italian comfort food.
We had planned to pick up gelato for dessert, but then we stumbled upon another, more alluring option: Mike's Pastry.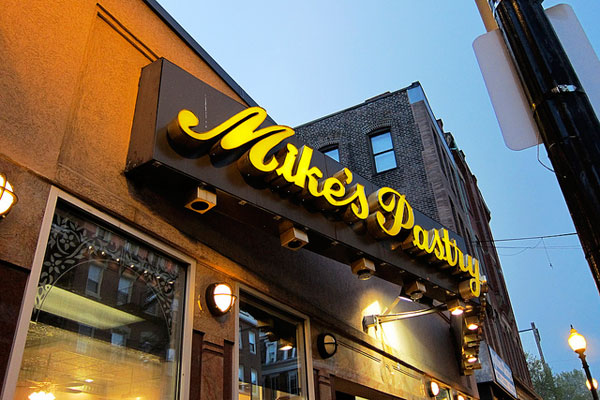 Hello, cannoli!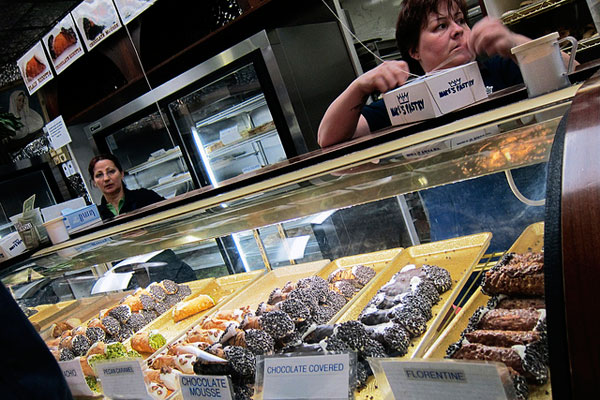 Mike's carries several varieties of cannoli, as well as macaroons, biscotti, ricotta pies, Boston cream puffs, butter cookies, and more. I chose a cannoli, of course.
The shell was light and flaky, and the homemade ricotta filling was insanely good.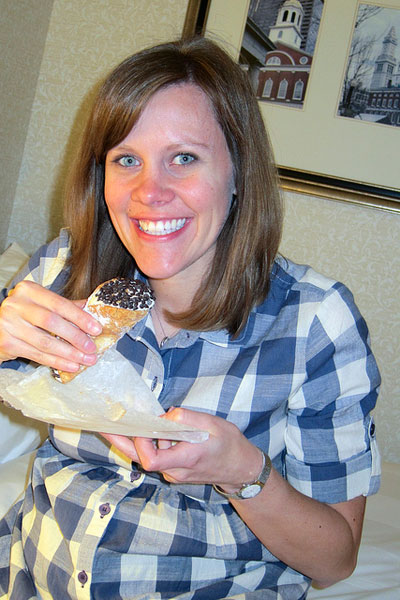 With very full bellies, we decided to take quick power naps before our friends, Mike and Mary, arrived. And then this pregnant lady rallied for a night out on the town! It was Cinco de Mayo, so our first stop, naturally, was The Cactus Club on Boylston Street. And because I couldn't drink a margarita, I got extra chip fulls of guacamole. Then my three late-night companions enjoyed beers at McGreevy's before calling it a night.
The four of us rose early on Friday to a beautiful Boston morning, and so we grabbed Dunkin' Donuts to go and headed for the Harbor.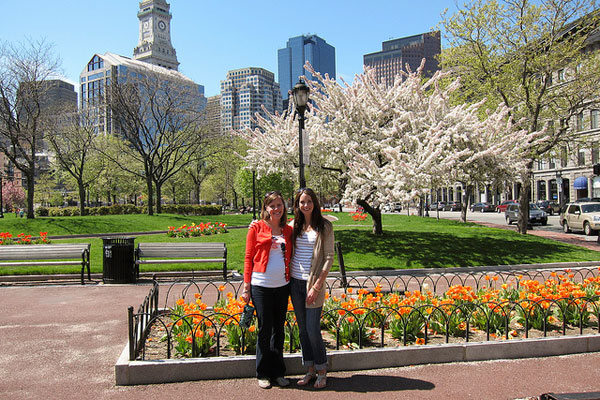 We didn't walk the entire Freedom Trail (since we did that on our last trip to Boston), but we did hit a few sights along the way.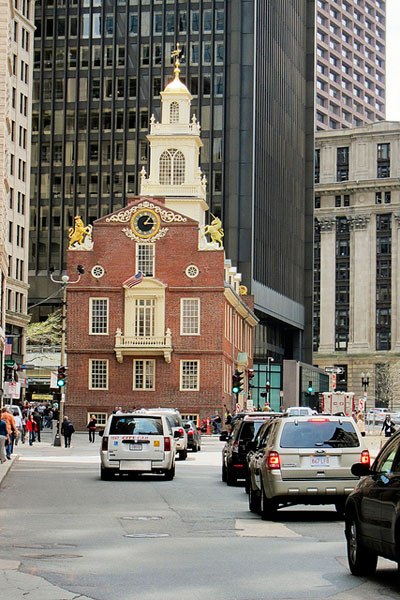 And we enjoyed lunch at Quincy Market — lobster rolls and Boston clam chowda, obviously — before leaving the city.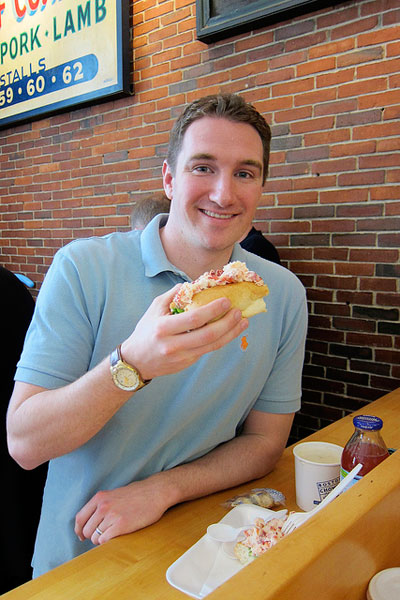 Next stop: Leominster to see the bride-to-be!